Scan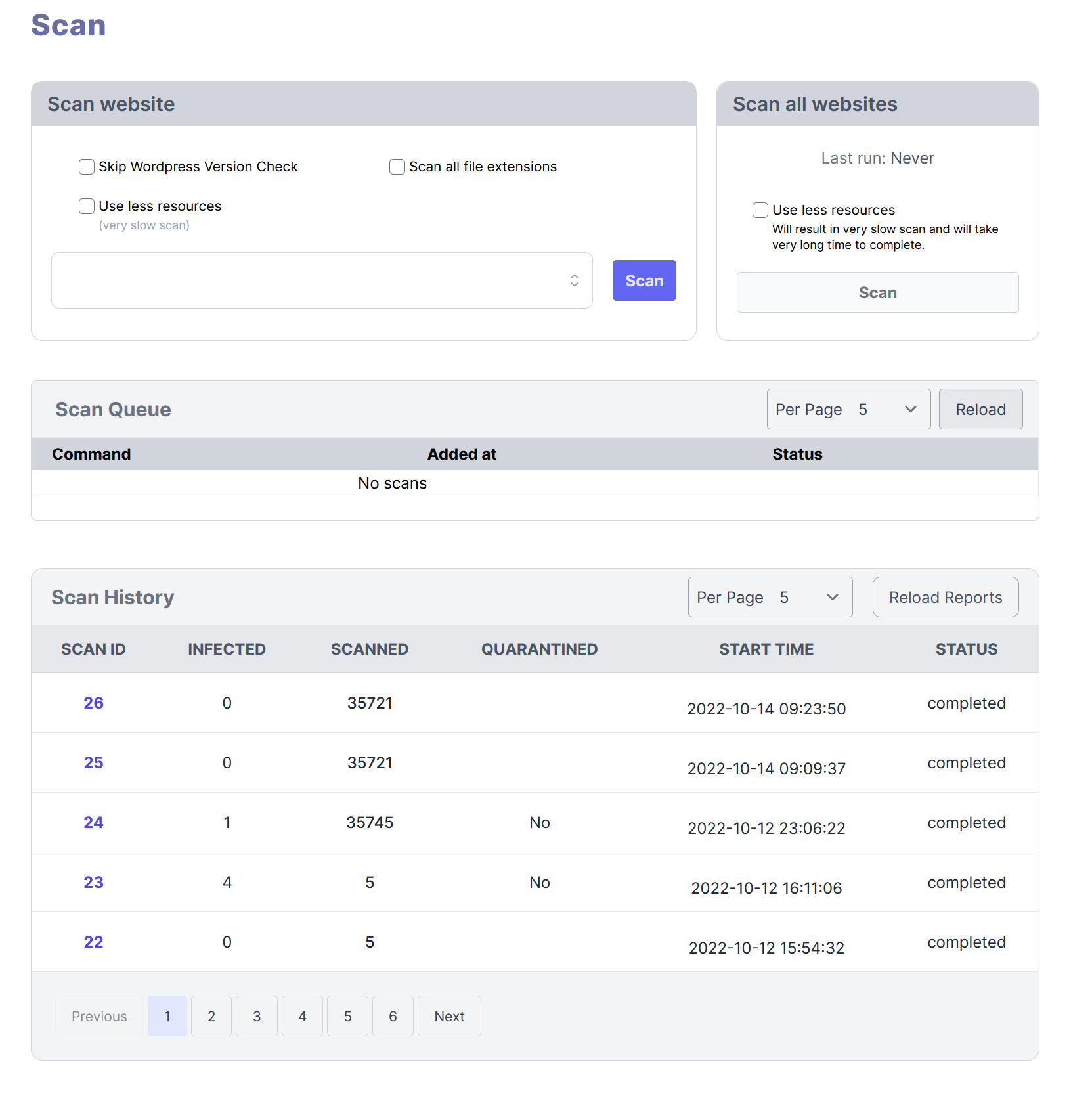 Scan Website
Select the website and run the scan. Check below for details about the options.
| Option | Description |
| --- | --- |
| Skip Wordpress Version Check | Scan will not check for old wordpress sites. |
| Scan all file extensions | By default only .html, .php, .js and .pl extensions are scanned. Checking this option will make scanner scan all file extensions |
| Use less resources | It will make scanner use very resources(CPU/RAM). The downside is that scan will take very long time to complete. |
Scan all websites
It will scan all the websites on the server
Scan Queue
To prevent server overload all the scans are added in queue and is run one at time. This widget will show the pending scans.
Scan History
It will show the scan history